RARITY: This is an actual gift they expect us to work with? Half a car?
PINKIE PIE: I've gotta admit, this is a huge letdown of a present, you guys.
REI: At least the wheels move 360 degrees somewhat.
PINKIE PIE: Hey, Trashcan! You wanna try driving it?
TRASHCAN: WURF.
PINKIE PIE: Everybody stand back, we've got a drag racer on the floor!
REI: ...Okay.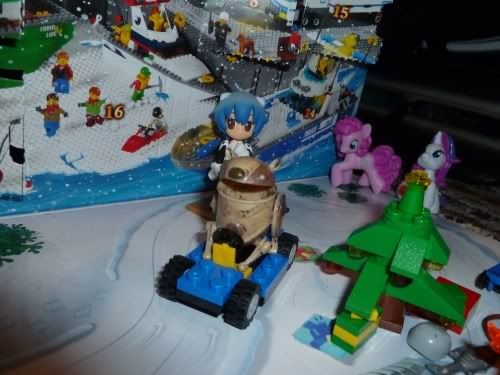 PINKIE PIE: SPEEEEED RACER HE'S A DOG ON WHEELS
TRASHCAN: BAAAAAAAAAARK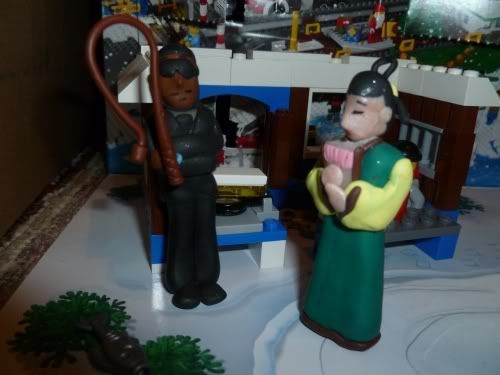 CHIEF CHUJO: Go, have you noticed that if you take the fish off this "fishing rod", it completely resembles a whip?
PROFESSOR GO: ...Ohh. What are you implying?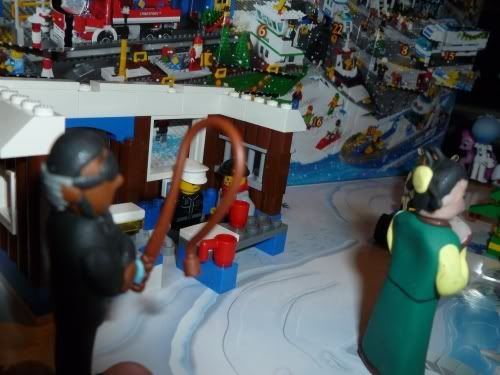 CHIEF CHUJO: Crack! Snap!
PROFESSOR GO: Eeheeheeee! Oh, Shizuo, how naughty!
TRASHCAN: ...
> DAY SIXTEEN >