????: Ah, here we go. Pull this open for me, babe...
????: Ssh, there's some cars nearby! Just...ah, these doors are sealed so well...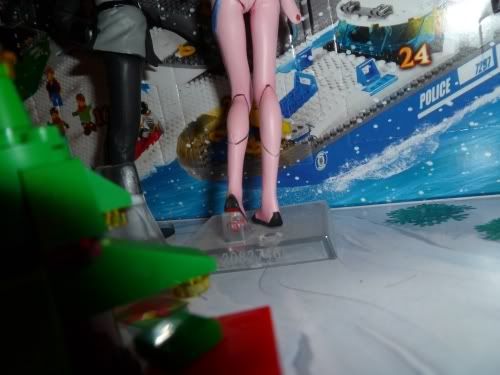 ????: I don't see why we have to keep stalking this thing.
????: Because we need the money! If we don't bring back something good, there's nothing that'll stop us from getting sold off.
????: All right, fine.
????: Now help me heave this bag out.
????: What the hell is this?! Ikea kits make more sense than this!
????: Are those cups, or tiny hairdryers?
????: We finally get out here, and today's prize is a plank with two laser things?!
????: Sweet lord, I hear a car coming.
????: Drop it and run! I know where we can hide...!
LATER!
REI: This is where Mr. Kaji's group and I found the discarded present. We have not touched it at all since we found it.
CHIEF CHUJO: Damn, this whole area just gives off a bad vibe.
PROFESSOR GO: Someone ripped this open, but they didn't want what was inside at all?
REI: If it will further investigation, I can assemble the present promptly.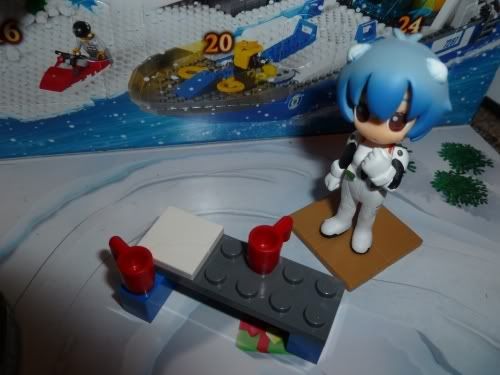 REI: It appears to be a discount dinnette set.
CHIEF CHUJO: Go, would that work with the kitchen?
PROFESSOR GO: It's a little clunky...
REI: Pardon?
PROFESSOR GO: Ah, nothing, dear.
CHIEF CHUJO: Rei, we're going to have to take this back to our neighborhood's storage centre, with the slingshot and the random loose pieces. Do you need a ride home?
REI: I do not live in any defined area. I have been squatting in Ms. Soryu's apartment ever since my apartment house was detained for fire ants.
PROFESSOR GO: How is that, anyways?
REI: She talks in her sleep and owns an unhealthy amount of Mr. Kaji memorabilia.
CHIEF CHUJO: Well, get in the car, because I'd rather you take a spare room with us. We just bought an extension dollhouse that would be perfect for someone your size.
REI: I am not so sure I want to do this.
PROFESSOR GO: The extension is seperate from our part of the house, if that's what you're worried about.
REI: I do not wish to owe anything to others.
PROFESSOR GO: Rei, just think of it like this...do you want a place to stay? With us?
REI: ...Yes. Wait...I mean...absolutely.