KAJI: Okay, so the white block has reappeared, and nobody knows how.
PINKIE PIE: Maybe it came back to us on its own!
REI: I discovered it sitting perfectly upright on calendar grounds.
PINKIE PIE: Trashcan says we can store it in him!
TRASHCAN: BARK
KAJI: Are you sure that's safe? There's a possibility he could choke on it.
PINKIE PIE: Hee hee, but robots can't even digest! He'll be fine!
TRASHCAN: WOOF
OFFICER DOUBLECUFFS: Evening, ladies and gentleman! I've found your felon!
KAJI: Why, officer, you're like eighteen idiots were blended together into one large idiot.
PINKIE PIE: That's not what he looked like! And the professor said for you to stop arresting people!
OFFICER DOUBLECUFFS: Hah, what's a scientist in a dress know about fighting crime?
REI: Go is capable of repairing and building large robots powered by nuclear energy, which in itself, should be a command to listen to him.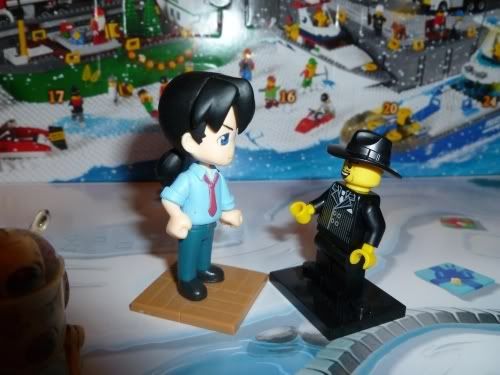 KAJI: Sorry about that, sir...are you okay?
SHINTARO: I am now. I'm just glad he didn't arrest me while I was in the middle of watching Modern Family like yesterdat.
KAJI: You wanna watch today's calendar opening? I don't have any money, so this is the most I can offer in compensation.
PINKIE PIE: Mr. Kaji, come look!
REI: It appears to be an extension of the outer wall I acquired yesterday.
KAJI: Oh, man! Let's get working on this right now!
PINKIE PIE: Now the other wall can stand up on its own with its new friend, Other Other Wall!
TRASHCAN: YIP
SHINTARO: It's gonna be nice having actual cops around here!
KAJI: Pinkie, see if it's stable on the inside, would you?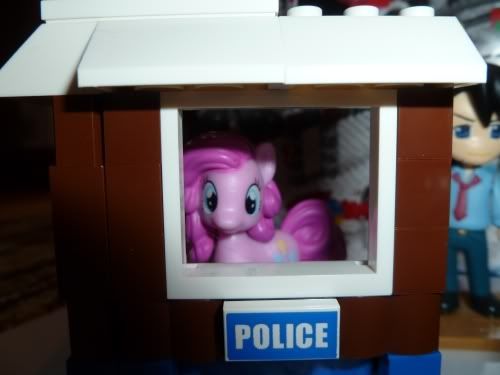 PINKIE PIE: I LOVE ARCHITECTURE
REI: Our efforts have finally yielded something useful.
KAJI: Let's see if we can fit the slingshot thing in here!
SHINTARO: Damn, I feel like a kid again!
OFFICER DOUBLECUFFS: deueuerhheaarghheehe
REI: What did you say?
OFFICER DOUBLECUFFS: I, uh, said "dat's a hip house". Yeah.
REI: I will overlook this implausibility just this once.